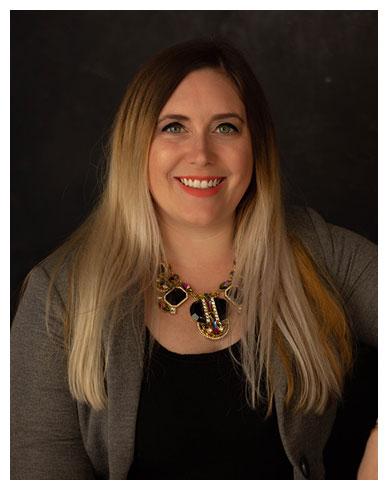 Laurel Kupka joined the firm of Sarah Carmody Law in 2018. As a legal assistant, Laurel supports attorneys focusing exclusively on family law issues, including divorce, parentage, modifications, and enforcement matters.
Laurel R. Kupka attended the University of Kansas, B.S. and graduated with a Bachelor of Science in Journalism. Graduating with honors, 2007, her law school degree is at University of Kansas School of Law, J.D., 2011, other biographical background includes Member, 2009-2010 and Articles, 2010-2011, The Kansas Journal of Law and Public Policy. Ms Kupka is a registered lawyer in the state of Kansas and a member of Johnson County and Kansas Bar Associations. Laurel's legal focus has always primarily been on family law and divorce law.
In 2019, Sarah Carmody was named as a 2019 Missouri & Kansas Super Lawyer and Laurel Kupka was named as a 2019 Rising Star. Together, Sarah and Laurel make a formidable team that can help people through any of their family legal issues
Born in Kansas, Laurel loves her sports teams, and really enjoys the time with her family when she is not working in the legal field.
Call or text (913) 257-3110 today!
Contact the Overland KS Divorce and Mediation Attorneys at Sarah Carmody Law, LLC at 913-257-3110 today!
The Sarah Carmody Law, LLC provide legal services for families located in these areas: Shawnee, Overland Park, Olathe, Leawood, Mission, Kansas City, Lenexa and Johnson County. Let us help you today.