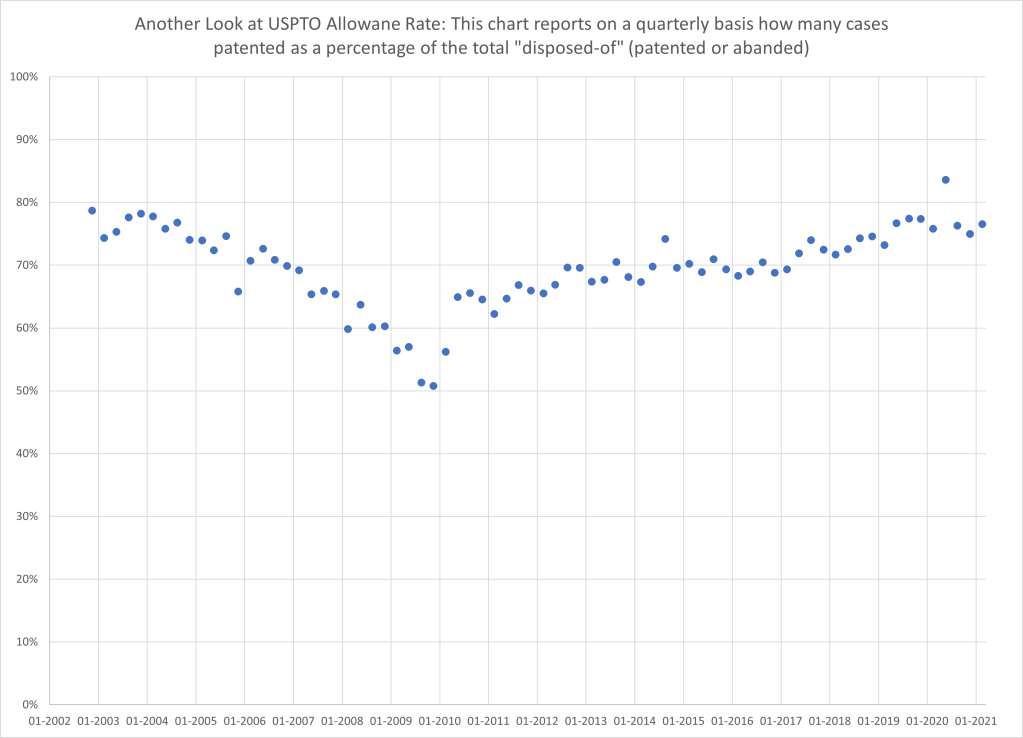 by Dennis Crouch
Here is a special take a look at the USPTO grant charge that appears at two numbers for every quarterly interval: what number of patents issued, and what number of functions have been deserted.  These could be added collectively as a complete variety of functions disposed-of throughout the interval.  The share reported within the chart under is the p.c of patents out of that whole disposal.
These numbers roughly conform to the work that examiners do on a quarterly foundation, however I didn't rely allowances/rejections, however as a substitute seemed solely at whether or not a patent really issued or really deserted (usually by failing to answer an workplace motion).   You'll notice an upward pattern since 2010 with allowance charge roughly matching the highs seen 20 years in the past.
One caveat on this information. I solely used printed functions as a result of these data are open.  Unpublished functions are likely to have a considerably decrease allowance charge.