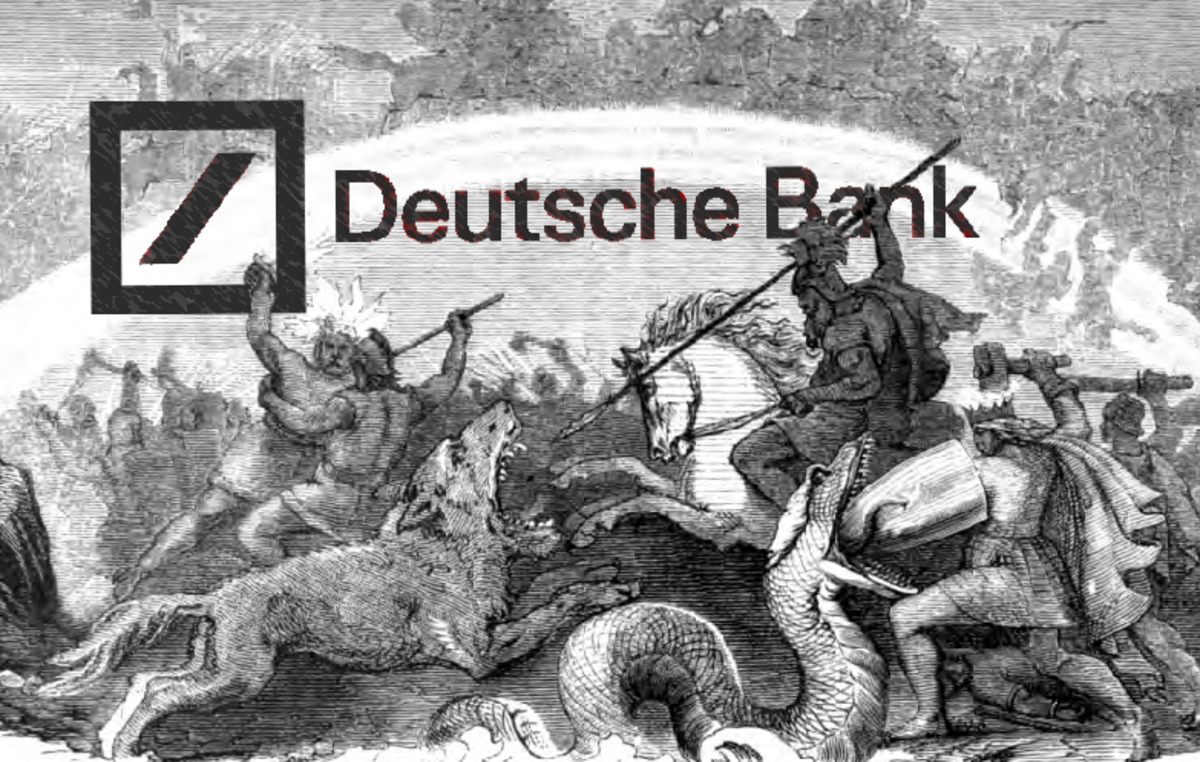 Just over a year-and-a-half ago, Deutsche Bank had a startling revelation: Perhaps, just possibly, the firm's almost unfathomably awful decade, riddled as it was with fines and failures and regulators complaining about its compliance procedures, had something to do with weakness in, uh, its compliance procedures. Armed with the uncharacteristic bit of self-knowledge, Deutsche proceeded to overhaul those procedures.
As the very same compliance department's busy last 18 months show, said overhaul didn't exactly work. So the Germans are going to take a page from its many, many regulatory detractors, and simply try the same thing in expectation of a different outcome.
Laura Padovani will join Deutsche Bank on April 1 as its group chief compliance officer and head of compliance…. Ms. Padovani will succeed Pascal Tagné, who has been compliance chief for the past two years. Mr. Tagné will become the head of compliance for the Asia-Pacific region….

Ms. Padovani's experience in implementing change and remediating financial-crime risk at a global company as well as her experience in dealing with regulators will help Deutsche Bank's compliance team "in reaching the next level," according to the announcement from Stefan Simon, the bank's chief administrative officer.
Coming from Deutsche Bank, that sounds a bit like a company announcing in 2023 that it is ready for the 20th century. Of course, given how little progress has been made in the first half of the 21st century on the Taunusanlage, it also seems insurmountably optimistic.
Deutsche Bank Names New Compliance Chief as Part of Reshuffle [WSJ]
For more of the latest in litigation, regulation, deals and financial services trends, sign up for Finance Docket, a partnership between Breaking Media publications Above the Law and Dealbreaker.