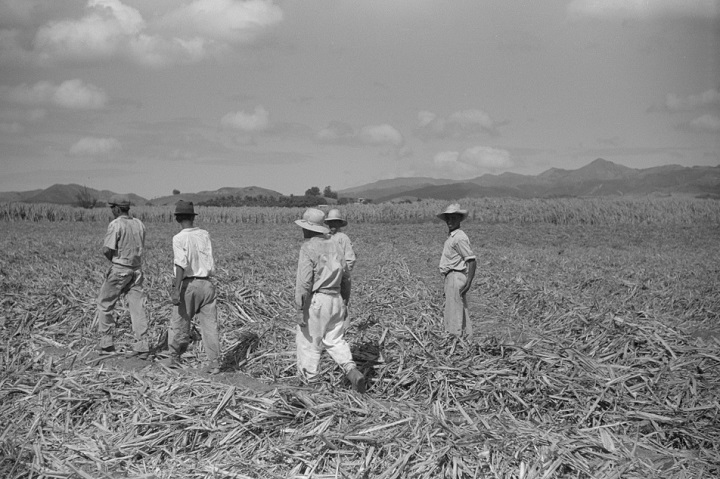 The Agricultural Workforce Coalition (AWC), a bunch of farming and agricultural organizations, sent a letter to Senate Majority Leader Chuck Schumer (D-N.Y.) and Minority Leader Mitch McConnell (R-Ky.) pressuring them to move laws addressing alien farmworkers. Most of the letter bemoans the H-2A agricultural guestworker program, and particularly asks the Senate to "pass legislation to fully address the needs of American farmers by stabilizing the current workforce, addressing enormous costs to use the H-2A program, and enabling year-round producers to access the H-2A program."
The H-2A program is an uncapped guestworker program that enables farmers to rent seasonal guestworkers. Research utilizing Department of Labor certification knowledge exhibits that H-2A staff routinely earn less than national averages of their respective labor classes.
In different phrases, not solely is the H-2A program uncapped,
but it surely additionally brings in staff on a budget.
That association doesn't fulfill the member
organizations, firms, and companies that comprise the AWC. Their chief
concern is that the H-2A program is seasonal, reasonably than year-round. That is
definitely a good concern, however one which the federal government can handle with tweaks
to the prevailing H-2A program, reasonably than creating new classes or passing
farmworker amnesty laws.
Of course, the AWC doesn't see it that approach. They need the Senate to take up consideration of H.R. 1603, the (paradoxically named) Farm Workforce Modernization Act, which the House of Representatives handed in March by a vote of 247-174. In the AWC letter's press launch, Western Growers' president and CEO Dave Puglia remarked that:
The Senate can finish the labor disaster on America's farms. Our farmers
can not afford one other yr of inaction. The House handed the Farm Workforce
Modernization Act earlier this yr, rigorously negotiated bipartisan laws
that would offer stability to the prevailing farm workforce and a drastically
improved and predictable visitor employee program.
FAIR opposed the Farm Workforce Modernization Act in each the last and present Congress. H.R. 1603 creates a pathway to citizenship for hundreds of thousands of unlawful alien farmworkers, creates a brand new program giving "Certified Agricultural Worker" standing to unlawful aliens, and encourages additional unlawful immigration.
The invoice would solidify a whole trade's reliance on low cost international labor, and the requirement that farmworkers proceed working in agriculture earlier than qualifying for inexperienced playing cards primarily forces unlawful aliens into indentured servitude. Nothing within the invoice "modernizes" the agricultural workforce. Actual modernization would come with labor-reducing automation and picking technology, which is already used all through different sectors of agriculture and in nations internationally.
The AWC effort is solely an try to
stress the Senate into passing this farmworker amnesty invoice. The H-2A program
just isn't excellent, but it surely works and hundreds of farmers throughout the nation use it
to fill their workforce wants. The Senate ought to refuse to take up this
sweeping amnesty laws and as a substitute handle narrowly-tailored fixes to the
H-2A program because it at present exists.