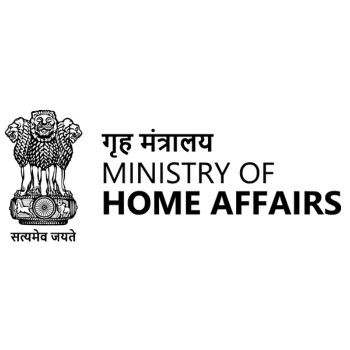 Intelligence Bureau Recruitment 2023 opens the application window for Junior Intelligence Officer Grade-II at IB, MHA. The last date for application is June 23, 2023.
About Intelligence Bureau
The Intelligence Bureau is India's internal security and counter-intelligence agency under the Ministry of Home Affairs. It was founded in 1887 as Central Special Branch and is reputed to be the oldest such organization in the world.
Job Overview
Online applications are invited from Indian nationals for direct recruitment to the post of Junior Intelligence Officer Grade-II/Technical i.e. JIO-II/Tech in the Intelligence Bureau, Ministry of Home Affairs, Government of India.
Applicants are advised to go through all parameters under different paras and sub-paras and satisfy themselves about their suitability in terms of age limit, essential qualifications, etc. for the post of JIO-II/Tech before applying.
Candidates fulfilling the eligibility criteria for the post may apply ONLINE through MHA's website (www[dot]mha[dot]gov[dot]in) or the NCS portal (www[dot]ncs[dot]gov[dot]in) only.
Description of Post
Name
JIO-II/Tech
Classification
General Central Service, Group-'C' (Non-Gazetted, Non-Ministerial)
Pay scale
Level 4 (Rs.25,500-81,100) in the pay matrix (Plus admissible Central Government allowances).
(i) Special Security Allowance @ 20% basic pay in addition to other Government allowances.
(ii) Cash compensation in lieu of duty performed on holidays subject to a ceiling of 30 days.
Number of vacancies
Unreserved: 325
EWS: 79
OBC: 215
SC: 119
ST: 59
Total: 797
Essential Qualifications
Diploma in Engineering in the fields of Electronics or Electronics & Telecommunication or Electronics & Communication or Electrical & Electronics or Information Technology or Computer Science or Computer Engineering or Computer Applications from a Government recognized University/Institute. Or
Bachelor's Degree in Science with Electronics or Computer Science or Physics Mathematics from a Government recognized University/Institute. Or
Bachelor's Degree in Computer Applications from a Government recognized University/Institute.
Age Limit
Between 18-27 years.
The upper age limit is relaxable by 5 years for SC/ST and by 3 years for OBC candidates.
The upper age limit is relaxable for departmental candidates up to 40 years of age who have rendered 3 years of regular & continuous service.
This relaxation is applicable only to Central Govt. Civilian employees holding civil posts & not applicable to personnel working in PSUs, Autonomous/Statutory bodies, etc.
The age limit is relaxable up to the age of 35 years for UR candidates and up to 40 years for SC/ST in case of widows, divorced women and women judicially separated from their husbands and not remarried.
The age limit is relaxable for ex-servicemen as well as for the children & dependents of victims of the riots of 2002 in Gujarat & Sikh riots of 1984 as per the Government's instructions in this regard issued by the Central Government from time to time.
The age limit is relaxable up to a maximum of 5 years to the meritorious sportspersons specified in Para 1 (a) of DoP&AR O.M. No. 14015/1/76-Estt.(D) dtd 4.8.1980.
The candidate claiming age relaxation in this category must have the desired certificate in the form & from the authority prescribed in OM under reference (as per the Annexure at the end of the detailed advertisement).
Scheme of Examination
| | | | |
| --- | --- | --- | --- |
| Tier | Description of the Exam | Marks | Time duration |
| Tier I | Online exam of objective type MCQs (100 questions) based on General Mental Ability (25%) & Combination of subjects as per essential qualifications (75%). [Negative marking of ¼ mark for each wrong answer] | 100 | 2 hrs. |
| Tier II | Skill Test – it would be practical based and technical in nature commensurate with the job profile | 30 | – |
| Tier III | Interview/Personality Test | 20 | – |
Selection of Candidates
The candidate has to appear in Tier-I at one of the centres allotted to him/her out of his/her choice of five cities. There will be a negative marking of ¼ mark for each wrong answer.
No marks would be awarded for an un-attempted question. The questions marked as "Mark for Review" by the candidates will not be considered for evaluation.
In order to achieve qualitative selection & recruit the best available talent, there would be cut-off marks (out of 100) in Tier-I exam as under: UR-35, OBC-34, SC/ST-33 & EWS-35 (all Ex-servicemen would be treated in their own category viz., UR/OBC/SC/ST/EWS)
On the basis of their performance & normalization of marks in the Tier-I exam, candidates would be shortlisted for the Skill test and Personal Interviews at 5 times the number of vacancies, subject to the candidate scoring the minimum cut-off.
However, the cut-off for the Tier-I exam in different categories may go higher depending on the marks obtained by candidates and the number of vacancies. Similarly, the criteria of 5 times the number of vacancies may also remain restricted due to said cut-off in Tier-I.
On the basis of combined performance in Tier-I, Tier-II and Tier-III exams, a final merit list of 797 candidates for the post of JIO-II/Tech will be prepared.
The final selection to the posts would be further subject to successful completion of Character & Antecedent verification followed by medical examination, etc.
The date, time & centre of Tier-II & Tier-III would be intimated to the successful candidates through the E-Mail given by them in the online application.
Tier-II & Tier-III exams may or may not be conducted at all cities mentioned in Para 3 above. The department reserves the right to conduct Tier-II & Tier-III at a city/centre by clubbing the candidates of nearby cities/centres.
The candidates would be required to adhere to the instructions contained in admit card/call letter of the Tier-I, Tier-II & Tier-III exams relating to entry/exit, conduct inside the venue, frisking, etc failing which their candidature would be cancelled.
RESOLUTION OF TIE CASES: In the event of a tie in combined scores of candidates in Tier-I, Tier-II & Tier-III for the post at the time of consideration for final selection such cases will be resolved by applying the following criteria, one after another, till the tie is resolved:

Marks in Tier-I
Marks in Tier-II
Marks in Tier-III
Date of birth, with older candidates placed higher.
Alphabetical order of names (starting with the first name)
Important Dates
Opening Date for On-line Registration of Application
03.06.2023
Closing Date of submission of Application with submission of Online Application Fee through Debit/Credit Card / Net Banking/ UPI etc.
(Payment of Application Fee through SBI EPAY LITE payment Gateway)
23.06.2023 (23:59 Hrs)
Last Date of submission of Application Fee through SBI challan (offline branch submission only)
27.06.2023 (Banking Hours)
Examination Fees
Rs. 50/- (Rupees Fifty only) & Recruitment Processing Charges: Rs. 450/– to be paid as under:
Category
Fee to be paid
All Candidates
Recruitment Processing Charges
Male candidates of UR, EWS and
OBC categories
Examination Fee in addition to Recruitment Processing Charges
Ex-Servicemen who have already secured employment in the civil side under Central Govt. in Group 'C' post on a regular basis after availing benefits of reservation given to them are required to pay the examination fee, i.e. Rs. 50/- also along with recruitment processing charges of Rs. 450/-.
Banking charges, if applicable, will be borne by the candidate.
How to Apply?
Interested candidates can apply directly via this link.
Contact
E-Mail ID – helpdesk[dot]bharti[at]nic[dot]in
Official Website click here.