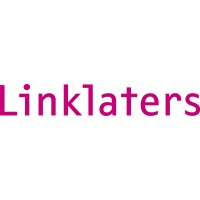 Linklaters has advised Malaysian engineering, property and infrastructure company Gamuda Berhad, on the joint acquisition of the 317,000 sq. ft office building Winchester House London, the current UK headquarters of Deutsche Bank AG, for £257m.
Gamuda is undertaking the acquisition in partnership with UK-based real estate private equity investor, Castleforge Partners Limited. Gamuda will retain 75% of the owning entity with the remaining 25% going to Castleforge, who will serve as the development manager.
Winchester House will undergo a two-year refurbishment upon the expiry of its current lease with Deutsche Bank in April 2024.
Gamuda will also upgrade the building's environmental, social and governance credentials to the "Outstanding" rating via BREEAM (building research establishment environmental assessment method), making the building an ideal choice for global corporations seeking an office with the top ESG rating.
The Linklaters team included Global Head of Real Estate Andy Bruce, real estate M&A partner Matt Plaskow, managing associates Kathryn Griffiths and Jack Shand and associate William Johnston, as well as real estate finance partner Jess Jenner and associate Alessandro Rossi.
Linklaters' real estate team advises leading global investors, developers, occupiers and financial institutions with major space requirements on their largest and most complex or multi-jurisdictional real estate transactions and disputes.
The global real estate group includes specialists in real estate M&A, real estate investment and development, real estate finance and tax, real estate funds, derivatives and structured finance and real estate disputes, environment and planning/zoning.